Product Name:
Paper cutting
handmade Chinese Zodiac large size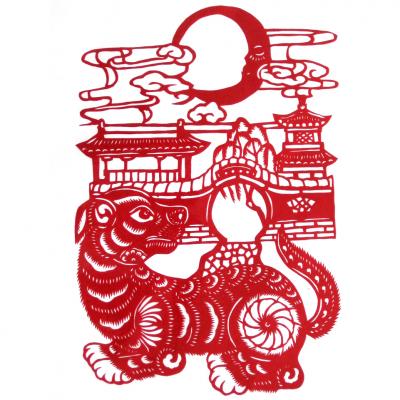 Material: dedicated paper
Package size: 27 * 37cm
Paper size: 22 * 32cm
Note: The paper cuttings may have tiny difference in size, because it is completely made by hand. Please understand it.
Use: You can give it to your friends as a special gift, or stick it on the window as a decoration
Introduction of the paper cutting:
Paper cutting is sometimes also called chuang hua, meaning window flower. There are two methods of manufacture: scissors and knives. It is an art of hollowing out, which appears hollowly clear visualization and offer artistic aesthetics to people. In 2006, paper cutting was listed into the first batch of National Intangible Cultural Heritage. In early Han & Tang Dynasty, women often cut paper into various shapes, like flowers, animals and figures. They stuck the paper on windows as decoration. In traditional Chinese culture, it is a auspicious sign meaning good luck, that is the reason why the
paper cutting
spread so long time.